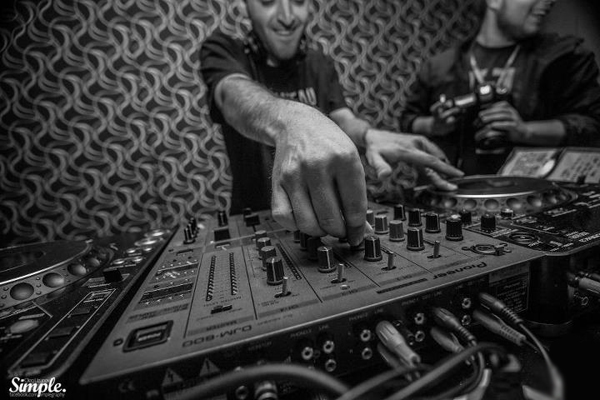 Based out of France, Habstrakt has been tearing it up in the underground scene. His FB likes are up to 12,000, his soundcloud has over  100,000 plays. You can Mr. Adam is a up-and-coming for the Europe scene. Let do him a solid and turn him into a up-and-coming here.
Here is some info from his agency:
"Coming from the South of France, Adam a.k.a Habstrakt was a guitar and keys player before turning his mind onto samplers and grooveboxes very early. He first got into Trip Hop and also wrote music for movies & even theater, but in 2008 he discovered dubstep and drum n bass music, and immediately got involved in production and DJ'ing.
Four years later his tracks are welcomed by many established labels such as Buygore and Never Say Die. Those releases have gained him huge support from some of the biggest names in the the scene such as Flux Pavilion, Borgore & Datsik amongst others. It's been two years now since he began touring as a DJ throughout Europe, always smashing the dancefloor with a tight, precise yet energetic mix. So far nothing seems to stop him 2012 as he's now among those to follow closely.'
He totally kills it on this new remix of Koan Sound's Akira. This track has a old-school atmosphere mixed with a new-school, sharp wobble. The remix is pretty laid back and repeats itself in a very pleasent way. What makes this track really unique is the spooky vocals and the earie tone makes the track stand out from anything else.
Download and Enjoy.